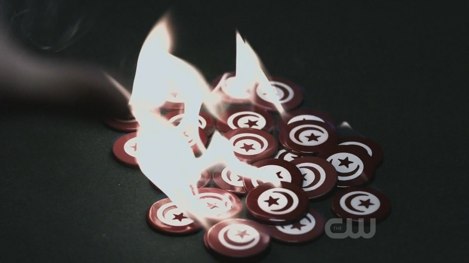 Watch Supernatural Thursday nights (9/8c) on the CW.
Not caught up? Buy Supernatural: The Complete Fourth Season
on Amazon.com
Non-Spoilery Review:
So far in the Supernatural season we've had so much about the overall arch that it was nice to take a break and do a "case of the week" type story. While the episode isn't the highlight of the season it still cleaned up some important emotional points. Sadly it was one of the most poorly constructed (story-wise) episodes I've seen from Supernatural in a long time.
Rating: [rating:2.5]
Quotes of the Episode:
Dean: And you beat me here.
Bobby: Brains trumps legs, apparently.
Sam: Have you seen … you?
Dean: The old chick in Titanic, I know.
Doctor: You expect me to believe you're CDC?
Sam: Excuse me?
Doctor: It's just that you're a day early. First time in history I haven't sat on my ass waiting for you people.
Dean: New administration. Change you can believe in.
Spoilers after the cut.
Read More