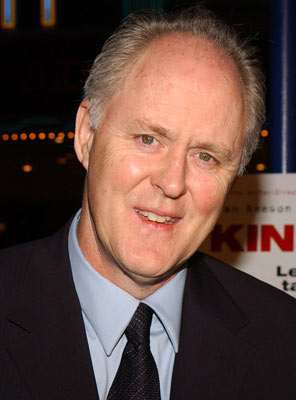 TVGuide just announced that John Lithgow has signed on for the 2009-2010 season of Dexter.
The Emmy-winning actor will play Walter Simmons, aka the "Trinity Killer," so named because he murders in threes. Simmons is a mild-mannered suburbanite who shows up in Miami, on the run from FBI Special Agent Frank Lundy. (Keith Carradine returns as Lundy after a season-long absence.) Dexter Morgan (Michael C. Hall) becomes infatuated with the Trinity Killer's methods, and his ability to evade capture for more than 30 years.

Lithgow will appear in all 12 episodes of Season 4, which premieres Sunday, Sept. 27.
Lithgow is probably best known for his role as Dr. Dick Solomon, on 3rd Rock from the Sun or as the voice of Lord Farquaad in Shrek.
One can only imagine what having Lithgow as a villian (object of fascination) on Dexter will mean. I can totally see him in the role (no offense Lithgow). There's something about comedians playing dramatic bad guys that just makes it extra special.