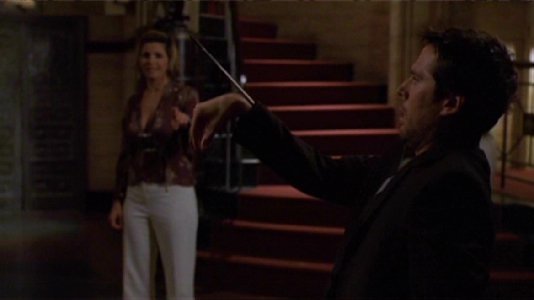 In this episode, Em and Sue and guest Matt Asendorf discuss a little Angel. We decided that Slouching was a tad boring, Supersymmatry is underrated and Spin the bottle is a lot of fun! There- now you don't even need to listen.
Except if you did that you would miss Sue squeeing over old times Wesley, Matt breaking into song (more than once), Em finding a couch for Angel in her house, and Sue and Matt taking Spike out to ice cream and a movie.
You wouldn't want to miss that– so join us!
Podcast: Play in new window | Download