Well, here we are at season 5 and Emily couldn't be happier. Em and Sue discuss Sue's thoughts on how this season begins and what she thinks of it. We have some laughs (I don't think we stop laughing while talking about The Replacement). We hear a few theories from Sue about Dawn and this new Spike thing.
Join us! We are having a lot of fun and you all know this season is good!
It is with a heavy heart, we have to proceed through this season with out the feedbacks and guest hosting of Bob DeGrande.  He passed away, and so we dedicate this podcast to our friend Bob. We are going to miss you and your contributions! The Buffy podcast community at large feels your absence.  RIP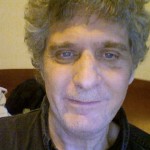 Note:  Sue and I would like to stop having to dedicate podcasts to people in our life who have passed on.  We've had enough, thank you very much.
Except maybe you, Fast Eddy- it's probably about time.
Podcast: Play in new window | Download