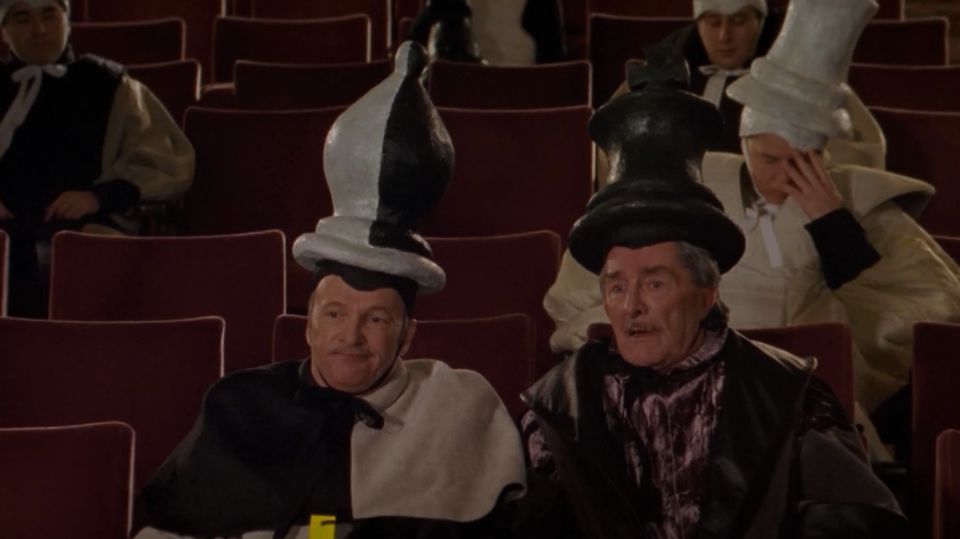 In this, the final episode of Season Two, Richard rides out the Youthquake, as the Festival becomes the Hot Ticket it had been before. Geoffrey tricks Darren Nichols into feeling something. Darren and his cast definitely wind up feeling something. Henry returns to the role of Macbeth, but Geoffrey and the cast conspire to make him play the role with the blocking Geoffrey intended. After a sponsor's speech turns unexpectedly emotional, Geoffrey and Ellen reassess their relationship.
Listen in as we:
Play "Count the Minorities in 'Slings and Arrows'" (Hint: not too many)
Guess what Darcy gets "Godspell" confused with.
Also Discuss: "Topsy Turvy" "Moonlighting" "The Tall Guy" "War of the Roses" "Romancing the Stone" "Jewel of the Nile" Cable TV Mtv David Lee Roth… (Tangent Bell!!!)
You can always join in the discussion:
Follow us on Twitter: twitter.com/ghostlightpc
Find us on Facebook: facebook.com/groups/ghostlightpodcast
And you can send feedback for any episode, as Paul is the only one who will check these:
theghostlightpodcast@gmail.com
or
Voicemail: 206-309-9389
(Knock Knock…)
Podcast: Play in new window | Download