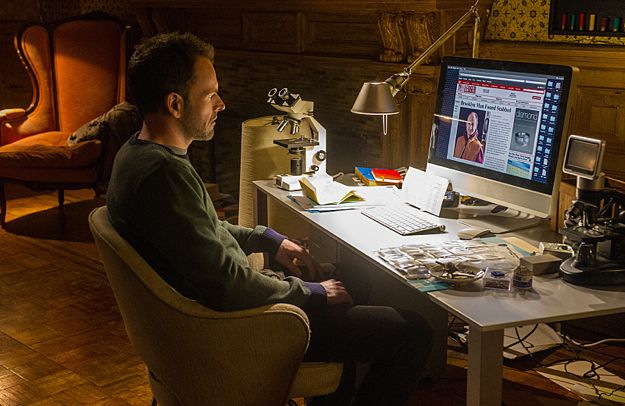 Join Tabz and Naomi as they discuss CBS' Elementary.
This episode was edited by Tabz
Moriarty calls Holmes to have him look into the several-month-old unsolved murder of a mechanic. Holmes learns the mechanic was surveiled by a private security firm whose founder's sister was killed 20 years ago. The security expert confesses to the mechanic's murder, but Moriarty says the murderer has not been found. Holmes discovers that the security expert did not see the murderer flee 20 years ago. It was instead his wife who saw the murderer. When her husband's mental health was failing, she convinced him that the lookalike mechanic was the murderer; this revenge stabilised his mental health. It is proven that the mechanic was innocent, having been out of the country at the time of the sister's death. The security expert's wife is also arrested for the mechanic's murder. In payment, Sherlock receives an address and a choice to lead a safe life or find out about Irene. He lies to Watson, who sees through this. The pair discover Irene in an abandoned house.
Podcast: Play in new window | Download