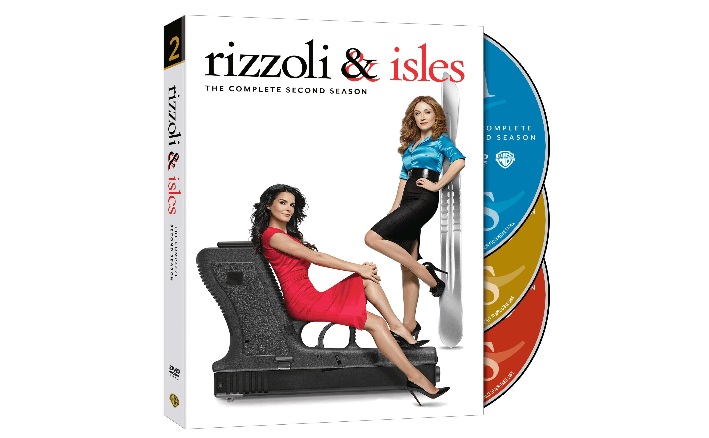 Thanks to Warner Brothers I now have my Rizzoli & Isles Season 2 on DVD box set and it's fantastic. I really love the fact that you can have an UltraViolet Digital Copy (which means I can play it on my iPad and phone). It's great to have a physical copy and a digital copy to take on the road. I really have loved rewatching the show, it's been a great way to remember how fantastic the season was.
There's a lot of extra features including unaired scenes and a gag reel. I'm really interested in the extra featurettes, especially this four part feature on how they generate the 14th episode of season 2:
From the Ground Up- Building Episode 214 – Go behind the scenes to see the intensive and rigorous process of generating the 14th episode:
Part 1 – In the Writer's Room
Part 2 – Pre-Production
Part 3 – Bustin' Out The Boston: Production
Part 4 – Ready-to-Air: Post Production
Season 3 started last night and it's been a great start, be sure to catch it on Tuesday nights on TNT.
Want to get your own copy of Season 2? Click here: http://bit.ly/ISlEkF

Rizzoli & Isles: Season 2 on DVD by thewbdotcom
I have been hired by Warner Bros. WBWord division to promote Rizzoli & Isles Season 2 on DVD.