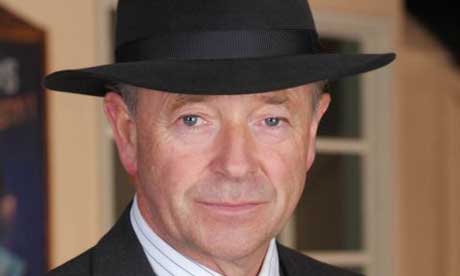 If you haven't watched Foyle's War, you should. It's a British show set in World War II with a charming detective. One of my family's favorites to watch. When the show was set to finish back in 2010 we were disappointed. Apparently in November of 2010 Acorn Media (which had the DVD rights since 2003) acquired all the other rights for the show as well (including: underlying intellectual property rights, Internet streaming, download-to-own, and broadcast television).
Since Season 7 was set a the end of the war, Season 8 will deal with post-WWII spying and espionage (and, of course, more murder). According to the press release, "Three two-hour films have been ordered from Eleventh Hour Films, the production company founded by producer Jill Green. Eleventh Hour Films takes pride in the research work undertaken for each story as all three episodes are firmly based on true stories from 1946 onwards."
Michael Kitchen is back as Foyle and Honeysuckle Weeks will be returning as Samantha Stewart. Jill Green will produce Foyle's War and further casting details will be announced later this year. A director is yet to be appointed
Production will start in London in September 2012 and will likely air in 2013.
You can catch up on Foyle's War in the meantime on DVD.