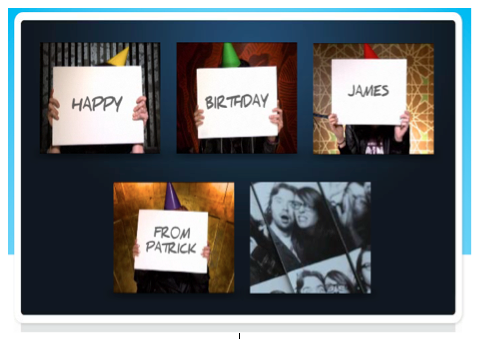 Ever wanted to do something a little extra special for a friend's birthday other than writing on their wall? How about get some help from Bowling for Soup, CSS, Parlotones, Imogen Heap, Ash, Charlie Simpson, Body Language, Scarlet Grey, and Kill the Young? You can now with "Say it with Skype."
From Skype's blog:
Here's how it works, you can send your friends a customized group video greeting by visiting Skype's Facebook page and clicking on the Say it with Skype app located on the left side of your screen. Next, choose the friend you want to send the group video greeting to and select from one of the ten participating bands. You can even join in on the fun, by singing along with the band's pre-recorded performance through your video webcam. Not ready for your close up? Personalize your message by adding a profile picture and writing a personal message for the band to hold up.
Since today's my birthday I thought it was a really fun little addition to Skype, which I already love. Check it out!! You can also get 1 week free trail of Skype's new group video call feature.