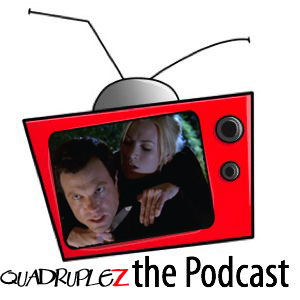 TV.com Recap:
The team is assigned to survey the Global Launch Agency, when intel shows that someone might penetrate their security. During the surveillance someone intrudes the lab who turns out to be Casey's former sensei Ty Bennett.
Meanwhile, Captain Awesome's perfect parents decide to pay Devon and Ellie a surprise visit to help them plan the wedding, and Emmett Milbarge introduces an "Employee of the Month" contest to the Buy More, but the employees start their own contest instead.
We'd love to hear your thoughts on this episode! Leave them below or email us at betweenthelinesstudios-at-gmail.com. We'll read them on an upcoming episode!
(Photos: Screencaps.org)
Podcast: Play in new window | Download