Join Tabz and Emma as they discuss the Doctor Who Season 4, episode 11, "Turn Left."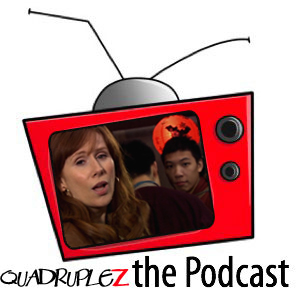 TV.com Recap:
Whilst attending a carnival on the Chino-planet of Shan Shen, Donna is cajoled into having her fortune read, where her past is carefully examined. With the Doctor missing, Donna must work with Rose, a traveller from a parallel universe, to prevent darkness encompassing the whole of the universe.
We'd love to hear your thoughts on this episode! Leave them below or email us at betweenthelinesstudios-at-gmail.com. We'll read them on an upcoming episode!
Join our Facebook page or follow us on Twitter!
http://www.facebook.com/BtLStudios
(Photos from Emma-Jane)
Podcast: Play in new window | Download