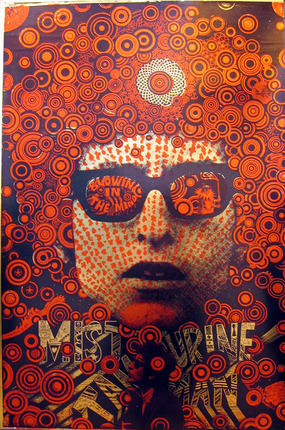 (Press Release) When we look back at history, one of the things that define an era is its music. Parlor music of the gilded age, the honky-tonk sound of the jazz age and the strident sounds of early rock make it easy for the listener to be transported to a time period of history. Music leaves an indelible mark and its legacy remains intact through the vintage posters which advertised them. For music lovers, history buffs and poster aficionados The International Vintage Poster Dealers Association (IVPDA) proudly presents it new vintage poster web show, "Vintage Music Posters: Opera to Rock 'n' Roll."
"Vintage music posters are hard to find and highly sought after by collectors. These posters, which were once free, can be very valuable today. A good example is Milton Glaser's Bob Dylan poster from 1966 fetched over $2,000 recently." says Mireille Romand president of the IVPDA. "IVPDA members are pleased to share vintage music posters of this caliber through this exhibit."
All of the original vintage posters offered through the exhibit have been handpicked by the world's most trusted poster dealers. The exhibit presents a lineage of music and the eras it shaped through the past century and beyond. Included in the IVPDA's exhibit are posters for dramatic Operas, such as Massenet from the 1880's and 1890's and light operas such as Franz Lehar from the 1920's and 1930's. Jazz age posters such as those featuring Josephine Baker are featured along with posters from the 1950's which conjure up memories of the swinging sounds of the time. The unbridled excitement of the 1960's is captured through a selection of rock posters which conclude the exhibit.
"Vintage Music Posters: Opera to Rock 'n' Roll." is part of a series of ongoing online exhibitions offered by the IVPDA. Collectors can buy with confidence as all posters sold by IVPDA members are guaranteed to be original vintage posters. Please visit the IVPDA website at www.ivpda.com to explore the online exhibit, find a poster dealer or learn more about original vintage posters.
The International Vintage Poster Dealers Association (IVPDA) is a non-profit organization comprised of the world's most knowledgeable vintage poster dealers. Founded in 1996, the IVPDA provides strict guidelines to promote ethical and fair business practices throughout the vintage poster industry. Dealers displaying the IVPDA logo have passed a series of stringent membership requirements.