If you hadn't already guessed it the folks here at QuadrupleZ are kind of.. well, geeky. We love TV, movies, comics and everything in between. So it was kind of refreshing to see more and more of our favorite things being accepted by the mainstream of culture. Geek is, in fact, the new chic.
So it was no small surprise when Warner Brothers asked us to talk about the new Supergirl by Nastia clothing collection. The only disappointing fact is this clothing wasn't around when I was a kid going back to school.
One of the fun parts (at least for me) of heading back to school was getting some new supplies and, of course, some new clothes. So what self-respecting Geek parent isn't going to check out Supergirl by Nastia at JCPenney for their 4 to 12-year-old girls?
I especially loved these pants! Fashionable super hero wear… where were you when I was starting third grade?

There was also this adorable shirt with a knit shrug: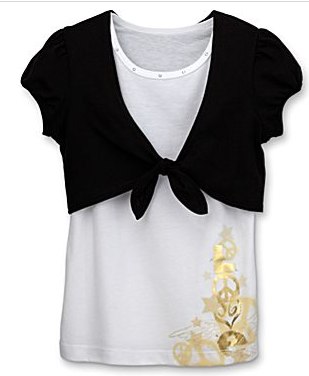 And, we can't leave out this awesome hoodie: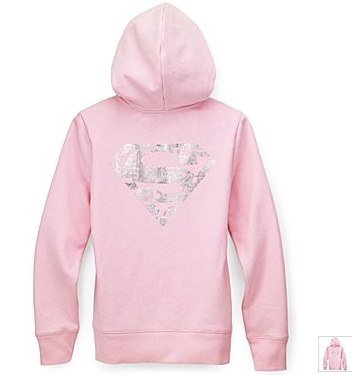 Check it out for yourself at your local JCPenney or online at http://bit.ly/b9kJy3.
I have been hired by Warner Bros WB Word division to raise awareness for the Supergirl by Nastia clothing collection. For information on Supergirl by Nastia – in time for back-to-school season, please visit: http://bit.ly/b9kJy3