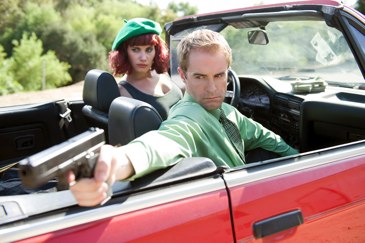 I love a great social media marketing campaign and A&E is doing it up right with their new series Fugitive Chronicles. To get some buzz going before the first episode airs they're offering Facebook fans a sneak peek on Facebook.
Just add their fan page -> http://www.facebook.com/FugitiveChronicles
On Thursday March 25th at 9/8c, a link will be posted on the official Facebook page where you will be able to watch a secret preview on AETV.com!
I love real life crime story docudramas, so this series looks like it's going to be a lot of fun. First episode airs Wednesday, April 1st, 10/9C on A&E.
Photo courtesy of A&E/ElectricArtists