Learn more about Supernatural at the CW website.
Buy Supernatural – The Complete First Season
on Amazon.com
Join Tabz, Kim and Emma as they discuss Supernatural S1 Ep1 – "Pilot".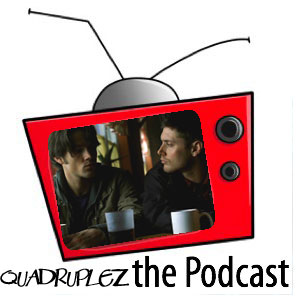 Sam is about to graduate from college and has an interview set up to join one of the most prestigious law schools in the country. His brother Dean, whom he has not seen since he went to college, shows up in the middle of the night and tells him their father is missing while on a hunting trip. Leaving his girlfriend behind to find their dad, Sam joins Dean in an effort to find their father in a little town called Jericho, where unmarried men disappear without a trace.
Love SPN? Check These Sites:
Supernatural Fan Wiki – Supernatural Wiki
Driving Music: Supernatural Fan-Mixes
Supernatural Fans Online
We'd love to hear your thoughts on this episode! Leave them below or email us at betweenthelinesstudios-at-gmail.com. We'll read them on an upcoming episode!
(Photos: CW/Oxoniensis Screencaps)
Podcast: Play in new window | Download