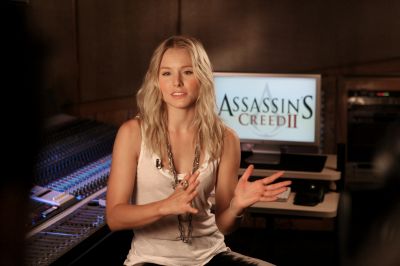 If you've missed Kristen Bell on TV (yes, we miss you Veronica Mars) she could be gracing your screen again – well, if you buy your own copy of Assassin's Creed II.
Assassin's Creed II will be available in North America November 17, 2009 for the Xbox 360® video game and entertainment system from Microsoft, PLAYSTATION®3 computer entertainment system, and PC. For more information, please visit http://www.assassinscreed.com.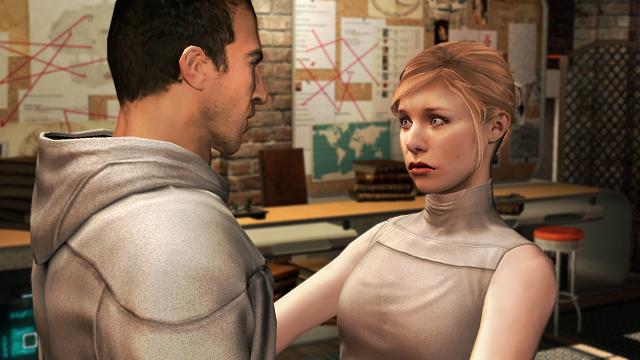 Bell is revising her role as Lucy Stillman, a research assistant for Dr. Warren Vidic. Bell enjoyed voicing Lucy (and in 2007 Hottest Newcomer" at the Spike Video Game Awards for her role in the first Assassin's Creed).
"Being a part of the first Assassin's Creed video game was an amazing experience. Video games is such a creative entertainment medium, and to be able to see and play myself as a video game character was surreal," said Kristen Bell. "As an actress, it's both challenging and rewarding to play a complex character with this great mysterious background. I'm very happy to be Lucy once more, and I look forward to fans discovering more about her – they will be pleasantly surprised."
Of course, this makes us wonder, do you buy a video game because of the vocal guests? Celebs on video games is always fun (we love Nathan Fillion and Alan Tudyk on Halo 3),  but is that the main reason you buy a game?