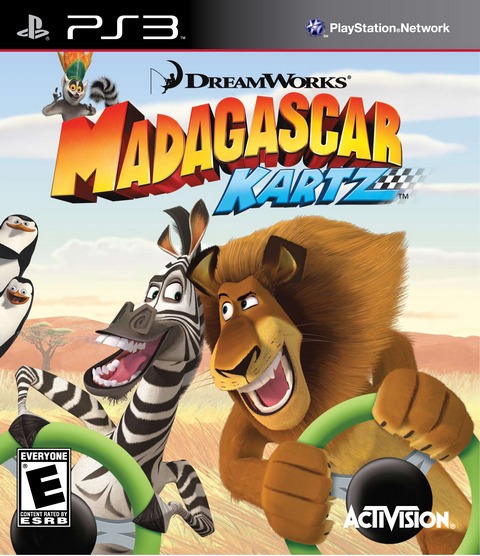 I absolutely adore the Madagascar films (especially Madagascar 2). So it was great to see a fun video game coming out with the characters. Madagascar Kartz™ video game will be released on October 27 for Wii™, Nintendo DS™ , Xbox 360® video game and entertainment system from Microsoft, and PlayStation®3 computer entertainment system.
According to the press release this game is gonna be fun:
Jump behind the wheel and drive yourself wild as you play as Alex, Marty, Gloria, Melman, King Julien or those crafty penguins! You can power-up and perform zany jumps, outlandish flips, and radical rolls on amazing tracks from the world of Madagascar®, including the New York City Zoo, the plane crash site, the volcano, plus many more. Keep an edge on your wild competitors with cool pickups, such as power boosts, obstacles, and projectiles. DreamWorks' Madagascar Kartz features split-screen head-to-head multiplayer action, allowing up to four players to go bananas and race locally against one another in Championship, Quick Race and Time Trial modes.
"The Madagascar® films are packed with personality and can be enjoyed by everyone," said David Oxford, Activision Publishing. "We designed DreamWorks' Madagascar Kartz with the same idea. With the whole family competing against each other as their favorite zoosters, you have never seen action this wild!"
For more information visit www.activision.com.